Gul Ahmed Men's Collection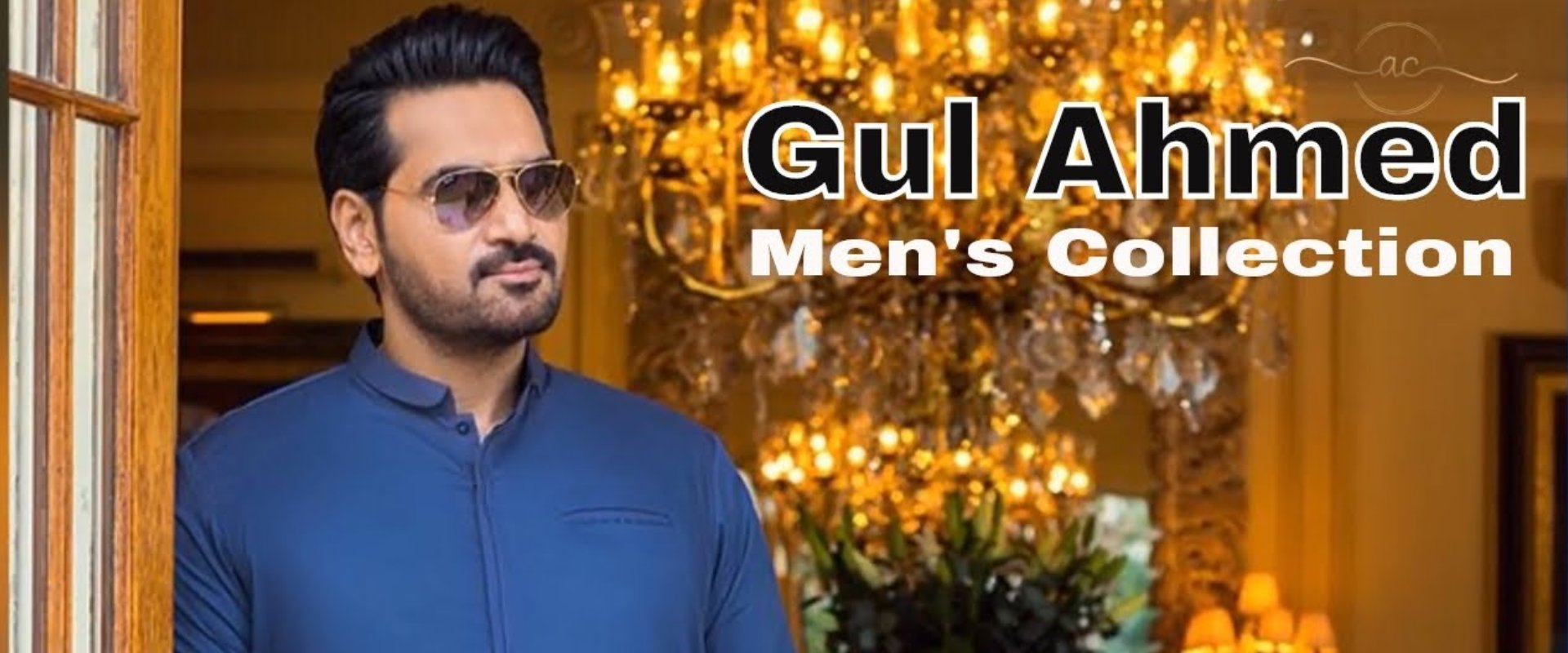 Gul Ahmed Men's Unstitched Suits 2022
Are you looking for unstitched men's suits to add swag to your look? Don't worry since we have covered a diverse range of Gul Ahmed men's unstitched collections that never failed in men's attire and we always believe in making the best impression you desire! 
From festive to casual, we have made our kurta collection has always made its mark in the fashion world.  To make you look stunning and fashionable, we provide a high-quality range of cotton fabric that gives you a pleasant feeling and gives comfort wearing. Easy to wash high-quality fabrics, our kurta collection gives you a stylish and traditional look. Get your hands on our Gul Ahmed men's unstitched fabric suits online. Our men's collection brings everything you are looking for, that too at discounted prices. With great quality fabric, elegance, and class at an even higher level. 
Forever Festive With Gul Ahmed Men's Unstitched Suits
Craving to make your fashion sense filled with diverse colors? We have high compatibility with plain kurtas that you won't regret missing on.  We believe you can't ignore the significance of kurtas during festive occasions to seasonal events that always give you the traditional touch and embrace your classic look. Gul Ahmed makes high-quality fabrics for stunning men's suits and unstitched shalwar kameez that every man looks for.  
Vibrant colors and delicate embroideries often over the collar or neckline are some prominent highlights of our collection to make every casual kurta look more traditional yet stylish at the same time.
For a classy and bold look that gives swag to the kurta or for a trendy look when getting ready for the wedding, try some dark colors with plain kurtas and shalwar to embrace your attire and give you a casual ambiance look. Be sure to check out our navy blue unstitched Suit for men for the best suiting. 
At Askani Group, we not only offer comfortable fabrics but also reasonable prices to ensure that our customers are always happy and satisfied.
Casual Culture with Gul Ahmed Men's Unstitched Cotton Suits
We all know kurtas have been around the traditional men's attire. And to make your impression more traditional we have covered the entire range of Gul Ahmed men's unstitched cotton collection to make every men's apparel more elegant and traditional. For a classy look, try our Ultra soft white unstitched fabric suit
With our kurta range, you can enjoy the casual ambiance of wearing something that is more casual and keeps it simple and elegant.  Style up with an ethnic appeal in this chic traditional cotton kurta that gives you super comfort when wearing.
Shop Classy Gul Ahmed Men's Unstitched Suits at Askani Group
Known for its elegant and stunning designs, Gul Ahmed's unstitched cotton collection for men always stands out. We have some great noteworthy designs with cool and bold colors to revamp your wardrobe this season, and we covered the whole color spectrum.
Nothing can beat men from the east! For that we meant elegant wear, so every man needs a desi corner to keep up with the latest men's fashion. Whenever you attend a Mehendi or Baraat, you never lose your attire. We recommend you try our Kai Green Ultra soft Unstitched Fabric Suit for a fabulous and traditional look.